Methodology Essentials Premier (ME10) Course
Have you spent a lot of time and money taking trading seminars and classes but still not making the money you want or deserve? You're not alone. Strategies only get you so far.
Take the time to learn…
How the current market structure affects stock price movement
How you can follow the lead of the smart money
How to trade with a professional-style process that accounts for the variables in the market
…by taking a Stock Market Trading Course that teaches trading from the ground up: the ME10 Methodology Essentials Course.

Do you wonder why sometimes a strategy works while other times it fails?
Here's why…

There are 6 Market Conditions in the automated stock market. There are 9 Market Participant Groups that each trade totally differently due to various intents.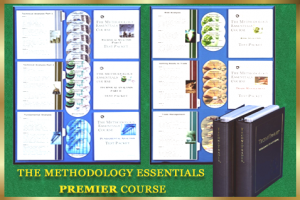 When you take the ME10 course, you will learn about Market Condition Analysis and how to use it to choose the
proper
strategies for the current trading conditions.
You will learn about the 9 Market Participant groups so that you always know who you are trading with and who you are trading against.
This is one of the many reasons why our students enjoy a 75 – 90% success rate, higher profits, in less time, with fewer trades.
Read More or Contact a Curriculum Advisor:
888-846-5577